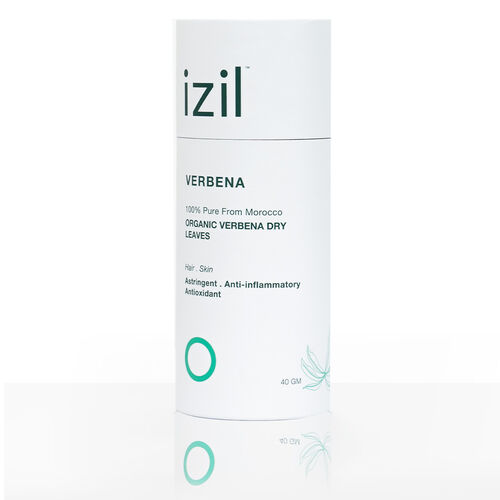 Verveine - Herbs
Astringent & Anti-Inflammatory
What we believe the most
Celebrated in Moroccan heritage for its many benefits, Verbena is catch-all ingredient that helps fight acne, balances sebum production, nourishes scalp and roots, and soothes scalp. It delivers nutrients to hair follicles and stimulates blood circulation, promoting hair growth.
Our Verveine - Herbs is
Cruelty Free

Moroccan Recipes

Organic Farming

Vegan

Natural Ingredients
Ingredients

Verbena
Verbena has astringent, antiseptic, and anti-inflammatory properties that can help balance oily skin, reduce acne breakouts, and soothe irritation. It also has a fresh, citrusy scent that can uplift the mood and promote relaxation.

Moroccan Organic Verbena Dry Leaves
How to Use
Verbena Tea Hairwash
Add 4 teaspoons of dried verbena to 1 Litre of water and bring to a boil.
Allow to steep until cool.
Strain the herbs
-Use the infused water to rinse your hair