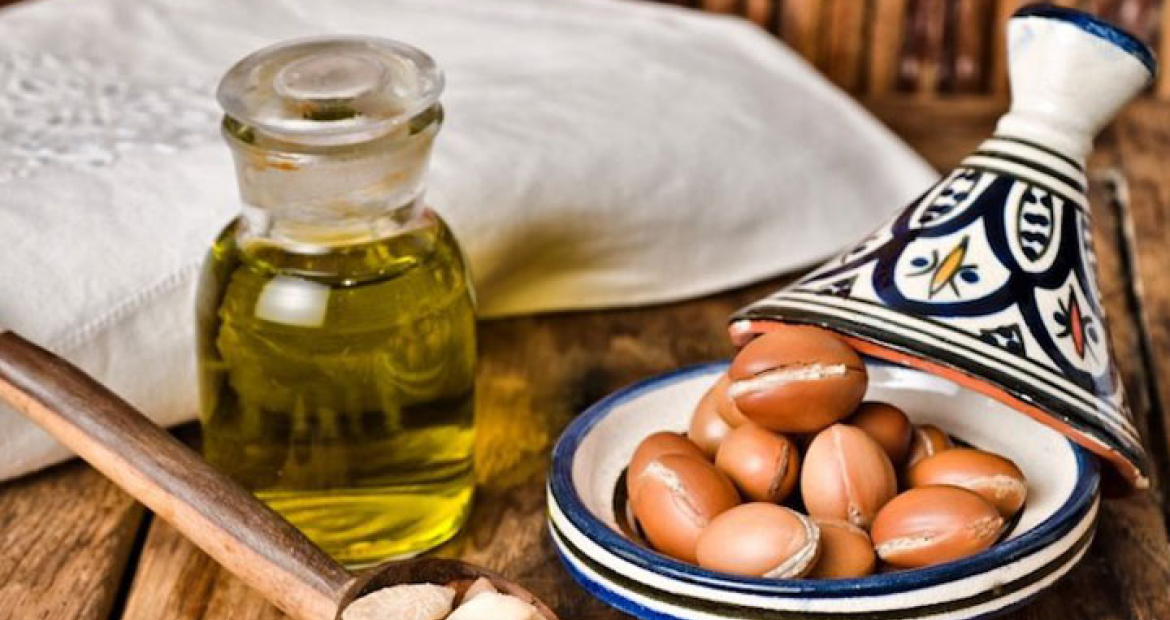 We believe that pure is
naturally beautiful
Formulated from natures most potent ingredients and finest fragrances, every care is taken to ensure that your beauty ritual is as effective as it is enjoyable. Special blends of Moroccan organic plant extracts, herbs and essential oils of supreme quality have been carefully selected.
our formulations are free from harmful chemicals, synthetic preservatives and parabens.
Moreover, our formulations are free from harmful chemicals, synthetic preservatives and parabens. Our labels are clear and honest, listing all our natural and organic ingredients. Each unique creation contains naturally sourced elements that deliver visible results. Straight from the fertile lands of North Africa, we bring the ancient secrets of Moroccan beauty right to your doorstep.

Almond Oil
It contains all sorts of natural goodness that includes vitamin E, vitamin A, essential fatty acids, proteins, potassium, and zinc. It's positively packed with the vitamins and nutrients, making it perfect to include in your daily skincare regime.

Aloe Vera
Full of vitamins, minerals and fatty acids, the Aloe Vera has been known for millenia for its healing properties.

Apricot Oil
The emollient properties of apricot kernel oil help to exfoliate and moisturize the skin, helping it retain moisture, eliminating patches of dry skin, and relieving inflammatory conditions

Argan
Also called the Liquid Gold for its capacity to nourish and hydrate the skin effectively thanks to all the vitamin E, fatty acids and antioxidants it contains.

Black Seed Oil
sometimes also called black caraway or fennel flower, one of its most appealing benefits is its antibacterial, anti-inflammatory properties, which work to reduce clogged pores and control oil, as well as tame redness and soothe irritation. It also contains over 100 vitamins and minerals including vitamins A, B, and C, which help the skin retain moisture, maintain elasticity and fight the damaging free radicals that age you faster. Plus, the product boasts gobs of fatty acids, which reduce the appearance of fine lines and wrinkles.

Blue Mallow Oil
Some of the most impressive health benefits of the Blue Mallow Oil includes its ability to speed wound healing, protect against infection, reduce inflammation and reduce signs of aging.

Corn Oil
It helps to lock in your hair's moisture by preventing dryness, especially on the ends. It is a natural emollient that will moisturize the scalp and hair by keeping the hair follicles hydrated and well nourished. Corn oil is also great for adding sheen to dull strands.

Chickpea
This little legum is very rich with A, B, and K vitamins and is an excellent source of protein that encourages a glowing appearance by replacing dead skin cells. Beauty benefits of chickpeas also include the presence of the phytonutrient called saponin which acts as an antioxidant to destroy free radicals. Beauty benefits of chickpeas help the skin sustain a radiant and smooth complexion.

Coconut Oil
Full of vitamins, minerals and fatty acids, the Aloe Vera has been for millenia fo its healing properties. Coconut oil has anti-oxidants such as Vitamin E and Vitamin A, which help to slow down the aging process and help to reduce the damage from free radicals and the sun.

Damask Rose Oil
Containing a complex array of vitamins, minerals, and antioxidants, rose essential oil has excellent emollient properties for moisturizing dry skin; it also offers antiseptic and astringent properties to treat acneic skin, as well as anti-inflammatory properties that help treat redness and inflammation.

Eucalyptus Oil
it will dilate the blood vessels and allow more oxygen into the lungs during the hammam routine. It has antimicrobial and antiseptic properties that will help cleanse your body from toxins.

Ghassoul clay
Rhassoul Clay is a high-quality soothing clay for external use that stores indefinitely if kept dry. It is sourced from the Atlas Mountains in Morocco and is often used in spas for skin and hair. Clinical studies and testing on Rhassoul found that it can increase skin elasticity, even skin tone, reduce blemishes and blackheads, and reduce skin dryness or flakiness.

Grapefruit Seed Extract
The extract has anti-bacterial, anti-viral and anti-fungal properties. It works so well for clogged skin because it regulates the build-up of oil in the pores. It's also an astringent and anti-inflammatory.

Green Tea
Rich in antioxidants, enzymes, vitamins and minerals, it helps improve skin complexion and fight ageing by flushin out toxins.

Honey
It is a natural humectant that attracts moisture and keeps in locked inside. Full of antioxidants, it promote natural healing and even prevent infection due to its natural antimicrobial properties.

Jojoba Oil
Jojoba oil contains essential vitamins for the skin such as Vitamin B, E and key minerals such as zinc, copper. It has anti-inflammatory properties which help to tame chaffing and chapping, reduce redness caused by drying, ease the effects of eczema and rosacea, and keep skin calm and comfortable.

Lavender
Lavender oil helps reduce redness, blotchy patches, and acne scarring. Lavender oil's anti-inflammatory properties make it great for soothing and healing skin that's irritated or reddened from the sun, insect bites, or bacteria.

Myrtle
One of the most famous plants in history and it remains a significant part of the modern world. It has been found to effectively clear up acne and other imperfections on the skin thanks to the organic compounds and powerful antioxidants that help the cells heal quicker and improve the appearance of those affected areas

Olive Oil
It has been used on the body since ancient times to treat dry skin because of its fatty acid content. It provides antioxidant benefit, has anti-inflammatory property and help protect the skin from premature skin aging.

Orange Blossom Water
Orange blossom water has a long history as a medicine, culinary ingredient and as a beauty preparation. Its roots can be traced back to the 8th century, and by the 14th century it was in widespread use throughout the Middle East and had also made its way to Sicily. From there its use became well established across Europe where it was a must have tonic among the wealthy elites.

Oud Oil
Oud is one of the most expensive and desireable perfume ingredients in the world. It has an intoxicating musky scent that can be quite potent and has been used for centuries in India, Southeast Asia, and the Middle East.

Peppermint Essential Oil
It is a vasodilator that improves blood flow which will increase circulation and improve hair growth and prevent some hair loss. Peppermint menthol also imparts a freshened smell and tingly sensation on the skin and scalp.

Prickly pear seed oil
Pricky pear oil, also known as barbary fig seed oil, is native to Morocco just like argan oil. It contains the highest amount of vitamin E of any other beauty oil on the market and is also extremely rich in essential fatty acids including omega 6 and 9, antioxidants, polyphenols, amino acids and vitamin K.

Rosehip Oil
Rosehip oil is packed with antioxidants and vitamins A and C. It has anti-inflammatory properties, which can help reduce the redness associated with acne. Those antioxidants help limit the production of free radials on skin caused by sun damage, she adds, delivering anti-aging benefits.

Rosemary
This fragrant evergreen herb is native to the warm, sunny Mediterranean region. It has properties to kill bacteria, fungi and viruses on the skin and also helps stimulate cell renewal, promoting healthy healing -- all while infusing the skin with moisture and improving skin circulation.

Saffron
It is one of the most expensive herbs in the world. It is a well-kept exfoliating and antioxidant secret that not only produces glowing, brighter, radiant skin, but also tightens the skin and helps close the skin pores. It is helpful in clearing spots and blemishes.

Sahara Indigo
The Saharian women have been using this blue plant powder to lighten their skin tone and treat inflamation and disorders like eczema and psoriasis. Lately, science found that this plant based powder contains an active component that has excellent anti-inflammatory properties.

Sesame
Enriched with essential vitamins and minerals, sesame seeds help the skin remain warm and moist. They are rich in anti-inflammatory properties that are vital in healing redness and other facial skin issues.

SESAME OIL
IZIL Sesame Oil is 100% pure and chemical-free and it is cold-pressed from the best quality Sesame seeds. Sesame oil is rich with essential vitamins like vitamins E and K and has antifungal and antibacterial properties. It is also rich in anti-inflammatory properties that are vital in healing redness, dandruff and scalp issues.

Shea Butter
It has been used for ages as a skin conditioner, moisturizer, and healer. It is known to be anti-inflammatory, anti-arthritic, and high in essential fatty acids as well as vitamins A, E and D.

Soybean
Soybean oil is rich in linoleic acid, isoflavones, antioxidants, and vitamins that protect and nourish your skin. it will protect your skin from UVB rays and free radical-induced inflammation and will reduce the water loss.

Sugarcane
When it comes to healthy skin, Alpha Hydroxy Acids (AHAs) which are part of the natural constituents of sugarcane juice have a lot of benefits. They fight acne, reduce blemishes, prevent ageing and help in keeping the skin hydrated.

Sunflower Seed Oil
Being very high in vitamin E, it acts as an emollient which traps moisture and keeps skin well hydrated. It also aids against premature aging of skin by protecting the collagen and elastin content.

Sweet Orange Essential Oil
It is antiseptic and anti-inflammatory which makes it an ideal ingredient in your skin routine. It's been shown to increase the ability to absorb vitamin C, collagen production, and blood flow, all of which are essential for anti-aging.

Thyme Oil
It has a strong, spicy smell, thanks to its high thymol content. Thyme oil increases the blood flow to the scalp and rejuvenates the hair follicles which helps promote hair growth. Its excellent antimicrobial action helps resolve many scalp problems, including dandruff.

Vegetable Glycerin
Vegetable glycerin is a natural humectant. When used with other natural oils and ingredients, it can seal in moisture on the top layer of our skin while the other oils work their way deep into our cells to provide long-lasting moisture.

White Clay
This unique clay from the Atlas mountain pulls the toxins out of your skin thanks to its minerals thus, unclogs the pores to give you a clear and even skin tone.