Promo -

52

%
Out of Stock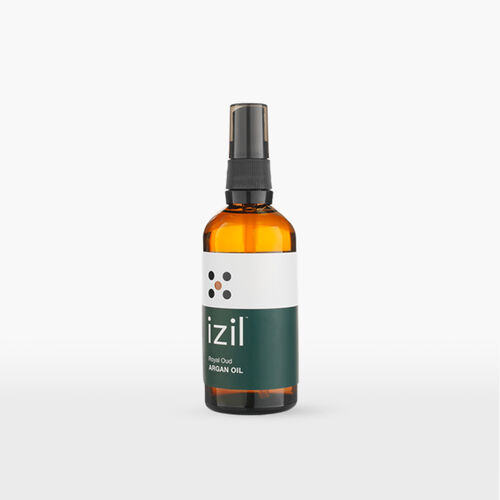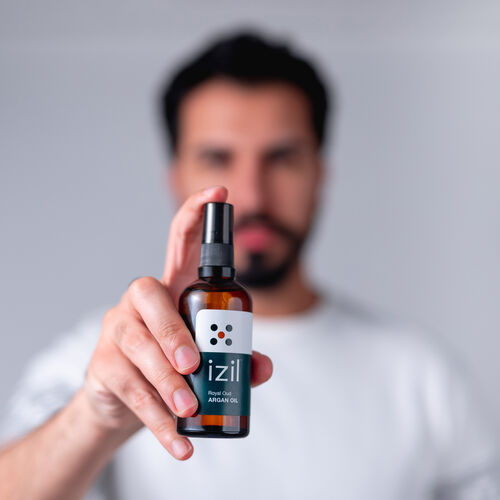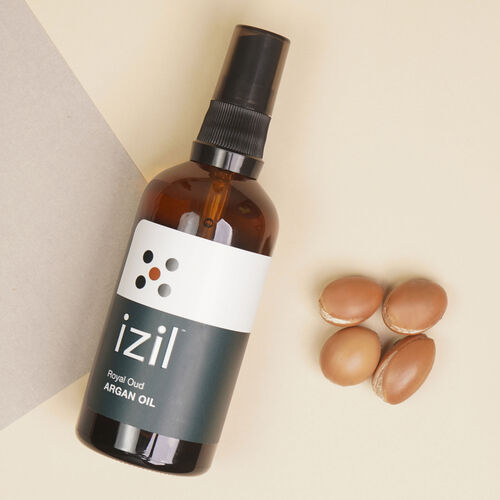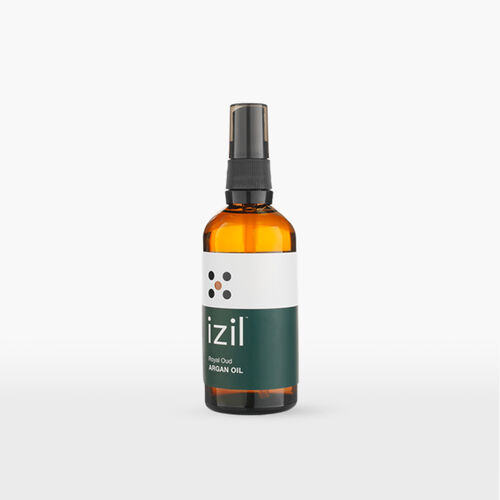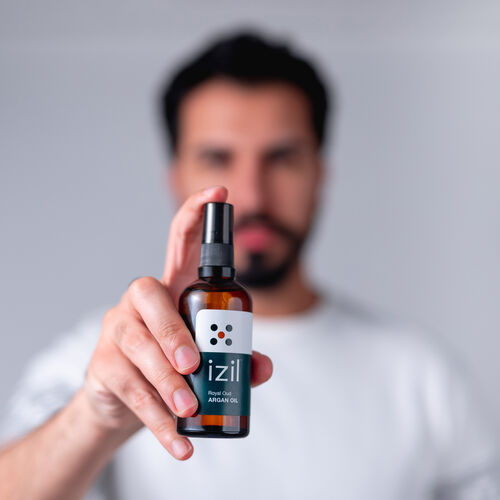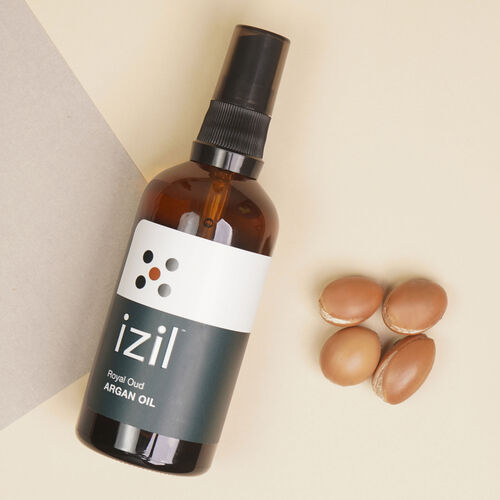 Royal Oud Argan Oil
Smoothes & Perfumes
Price reduced from

AED 275.00

to
AED 132.00
What we believe the most
What it is: The most beautiful aroma for your hair. Stroke it with the lightness of our Argan Oil infused with the luxurious fragrance of Royal Oud.
How it Works: Indulge your senses with this luxurious fragrance as you give your hair a genuine pampering. Argan Oil is sometimes call liquid gold because it's not just a rare ingredient, but it has a host of beneficial properties. A rich source of omega fatty acids and vitamin E, it nourishes hair strands, repairs damaged hair & gives cuticles an intense treatment. Of course, you'll also smell like gold…thanks to the Royal Oud fragrance that we have infused this oil with.
Who it's for: It's ideal for all hair types. It works wonders for those with straight, wavy, curly, or coily hair.
Good to know: This is a highly natural product. It has no sulfates or parabens.
the benefits are :
Add Beautiful Scent

Strengthen Hair Follicles
Our Royal Oud Argan Oil is
Cruelty Free

Moroccan Recipes

Natural Ingredients

Organic Farming

Synthetic Fragrance Free

Vegan

Color Safe

Paraben Free

Silicon Free

Sulfate Free
Ingredients

100% Pure Argan Oil
Argan oil rich in Vit. E, fatty acids and antioxidants, renowned for its exceptional skincare benefits, is commonly referred to as ""liquid gold"" due to its remarkable ability to nourish and condition the skin effectively.

Oud
Oud fragrance has a luxurious and exotic woody scent. Its complex smoky notes have hints of sweetness and spice that lingers on the skin.

Argania Spinosa Kernel [Argan*] Oil, Fragrance
How to Use
After bathing, apply to clean dry skin, all over the body and damp hair
Good Tips
Use it after shower on body and hair. Layer with your favourite fragrance for a scent that lasts all day.
Products related to this item