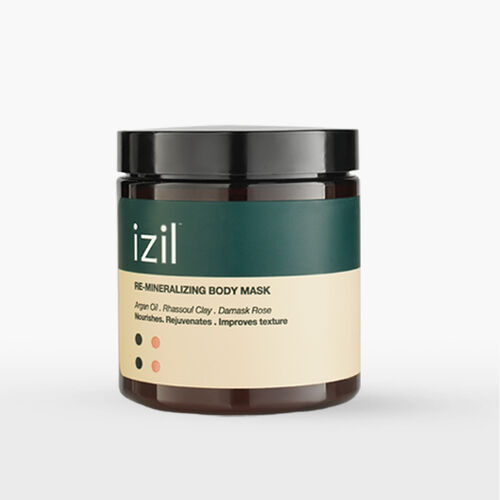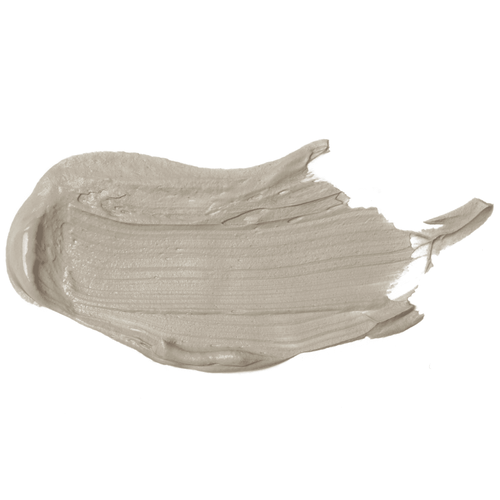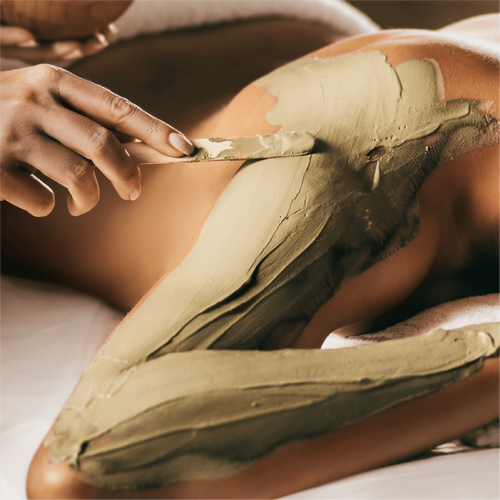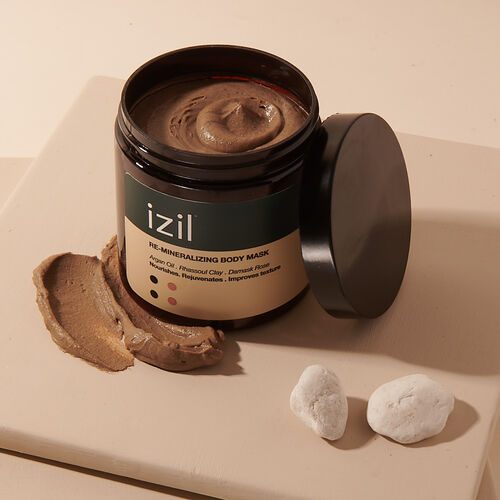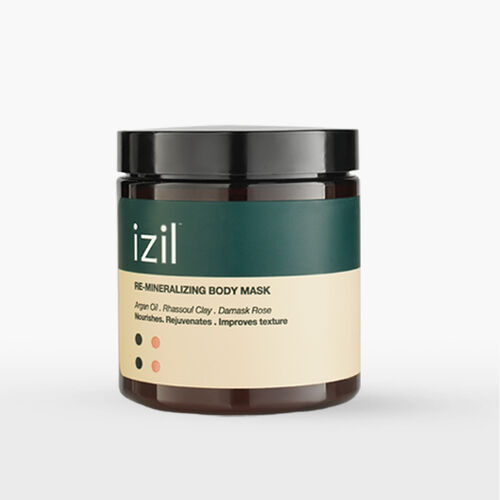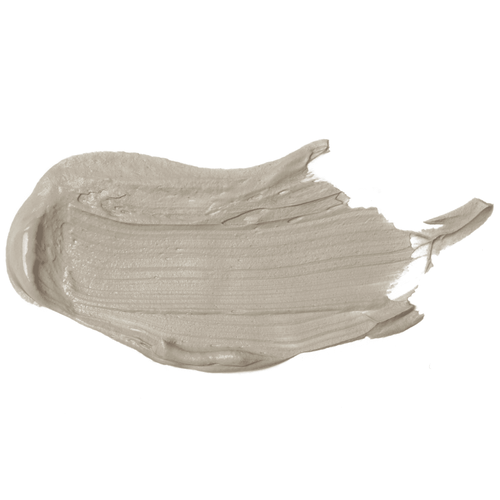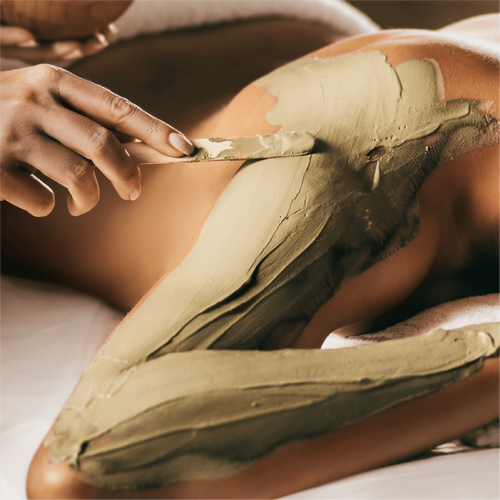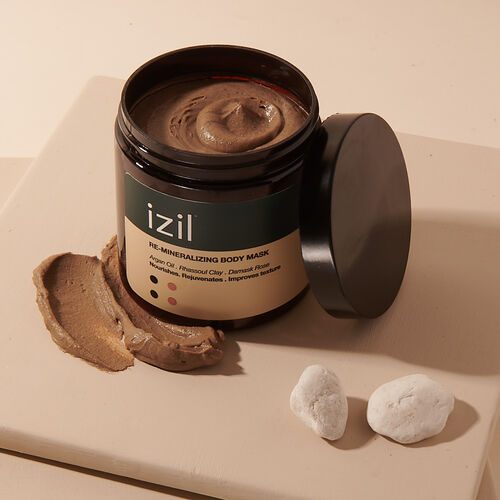 Re-Mineralizing Body Mask
Nourishes & Improves Texture
What we believe the most
What it is: Say goodbye to toxins and hello to great skin. Our amazing Re-Mineralizing Body Mask absorbs impurities and rejuvenates skin with unbelievable efficiency.
How it Works: Imagine a traditional Moroccan hammam in a bottle. Imagine skin free of impurities. This nourishing body mask is a powerful concoction of ghassoul clay and argan oil to absorb impurities, just like the second treatment of the traditional hammam ritual. Your skin texture is enhanced and elasticity is improved while damask rose deeply hydrates and perfumes your skin with a sweet, floral fragrance.
Who it's for: It's ideal for dry, oily, sensitive, normal and combination skin types.
Good to know: Scrubbing your skin before applying a mask is useful if you want to enjoy all its benefits. This product is based on natural and organic ingredients. It has no paraben, no colours, and no fragrance.
the benefits are :
Hydrate Skin

Improve Skin Elasticity

Intensely Nourish Skin
Our Re-Mineralizing Body Mask is
Cruelty Free

Moroccan Recipes

Natural Ingredients

Organic Farming

Vegan
Ingredients

100% Pure Argan Oil
Argan oil rich in Vit. E, fatty acids and antioxidants, renowned for its exceptional skincare benefits, is commonly referred to as ""liquid gold"" due to its remarkable ability to nourish and condition the skin effectively.

Damask Rose
Rose water is a versatile skincare ingredient that nourishes the skin with vitamins and antioxidants, improves hydration and oil balance, soothes and refreshes the skin, enhances the skin barrier against pollutants, and provides lasting hydration and refreshment.

Ghassoul Clay
Also known as Moroccan or rhassoul clay, this clay is a mineral rich hydrating clay. It helps in oil balance and improving the skin, scalp and hair elasticity. It is versatile and suitable for various skin types that helps deep clean the dead skin cell or excess oil build up due to high absorption power.

Aqua [Water], Moroccan Lava [Ghassoul*] Clay, Glycerin, Rosa Dasmascena [Rose*] Water, Argania Spinosa Kernel [Argan*] Oil, Dehydroacetic acid & Benzyl alcohol, Fragrance, Geraniol, Citronellol, Linalool.
How to Use
Apply a thin layer to wet or dry skin, preferably after exfoliation.
Leave for 10 minutes then rinse thoroughly
Good Tips: Scrubbing skin before applying a mask is very important to get all the mask benefits.
You can use our GREEN TEA ANTIOXIDANT BRIGHTENING SCRUB if you don t like to use the Glove.
Products related to this item