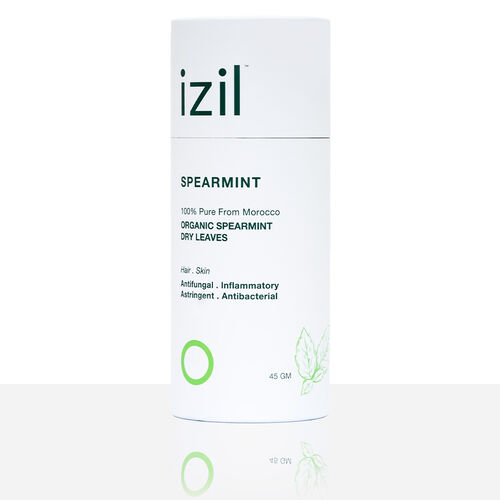 Menthe Verte - Herbs
Antifungal & Antibacterial
What we believe the most
Mildly astringent, Spearmint is a refreshing, menthol-rich herb that stimulates circulation, promoting healthy hair, as well as providing oil-control.
Our Menthe Verte - Herbs is
Cruelty Free

Moroccan Recipes

Organic Farming

Vegan

Natural Ingredients
Ingredients

Spearmint
Spearmint essential oil has antimicrobial and anti-inflammatory properties that can help soothe irritated skin and reduce acne breakouts. It also has a cooling effect that can refresh and invigorate the skin, making it ideal for use in facial, cleanser, toners and mist while also maintaining a good microbiome balance.

Moroccan Organic Spearmint Dry Leaves
How to Use
Spearmint Tea Hair Wash
Add 4 teaspoons of dried spearmint to 1 Litre of water and bring to a boil.
Allow to steep until cool.
Strain the herbs
Use the infused water to rinse your hair