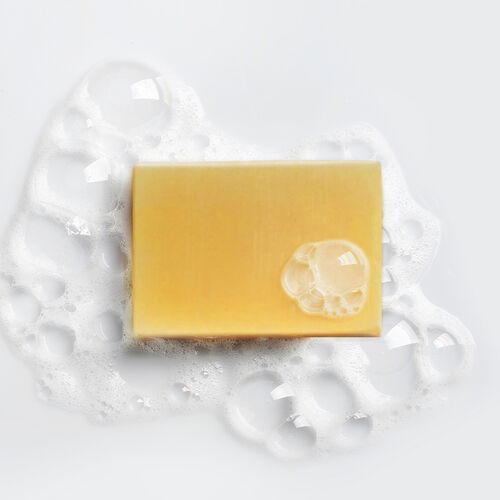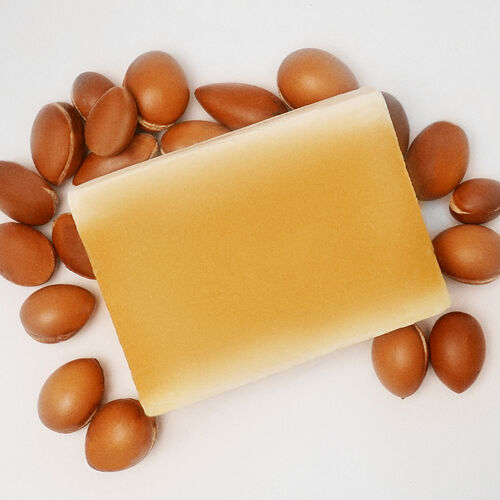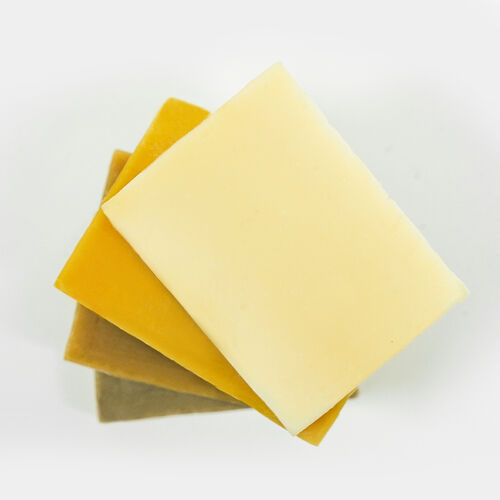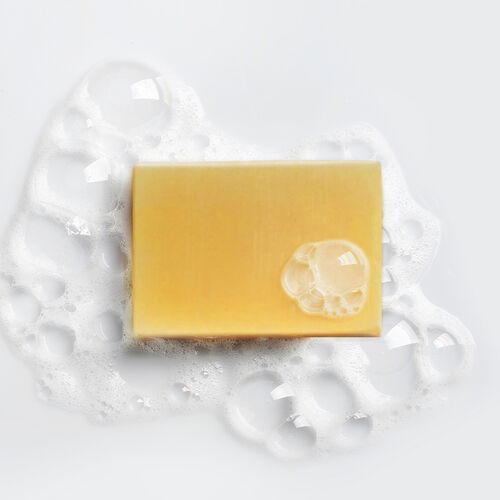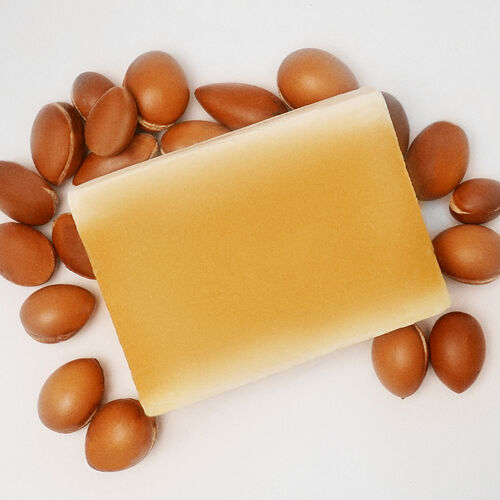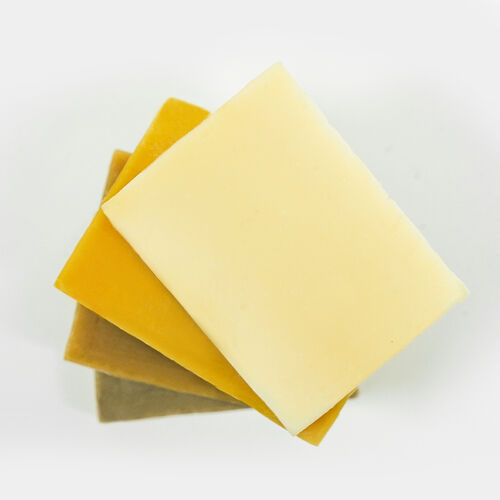 Luxurious Handmade Argan Soap
Cleanses & Moisturises
What we believe the most
What it is: Made from the jewel of Morocco: Argan Oil
How it works: This soap comprises of liquid gold due to its rarity and beneficial properties. Others call it a miracle oil. We just call it 100% Pure Argan Oil. This light-weight, quick-absorbing, superlative multi-purpose oil works wonders for both, your hair and skin. A rich source of omega fatty acids and vitamin E, it nourishes and restores the skin. It works wonders when you use it to cleanse your hands & body.
Who it's for: Ideal for anyone
Good to know: This product is 100% natural and organic.
the benefits are :
Add Beautiful Scent

Cleanse Hands

Refresh Skin
Our Luxurious Handmade Argan Soap is
Cruelty Free

Moroccan Recipes

Natural Ingredients

Organic Farming

Vegan
Ingredients

100% Pure Argan Oil
Argan oil rich in Vit. E, fatty acids and antioxidants, renowned for its exceptional skincare benefits, is commonly referred to as ""liquid gold"" due to its remarkable ability to nourish and condition the skin effectively.

Coconut Oil
Coconut oil's high saturated fatty acids may offer health benefits. Its anti-inflammatory properties moisturize and soothe skin, protect against photoaging, and improve hair health by reducing breakage, split ends, treating dandruff, and promoting growth.

Cocos nucifera [Coconut*] Oil, Aqua [Water], Argania Spinosa Kernel [Argan*] Oil, Sodium Hydroxide [Lye]
How to Use
Dampen your skin with warm water.
Massage onto your face and body, rinse thoroughly.
Use as often as needed.
Products related to this item