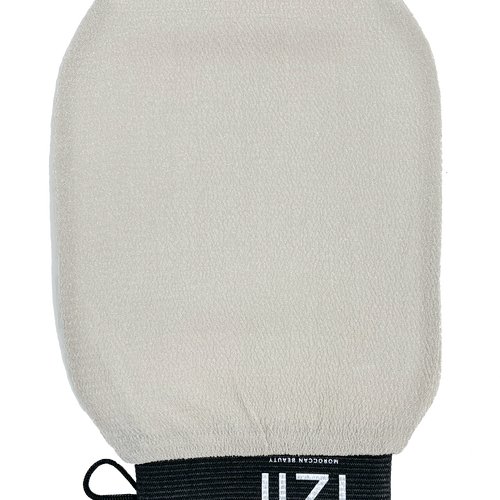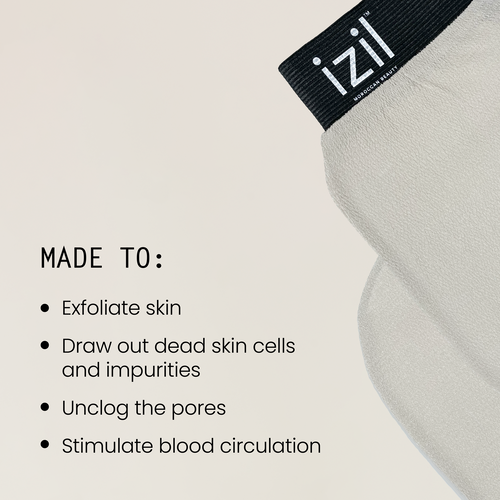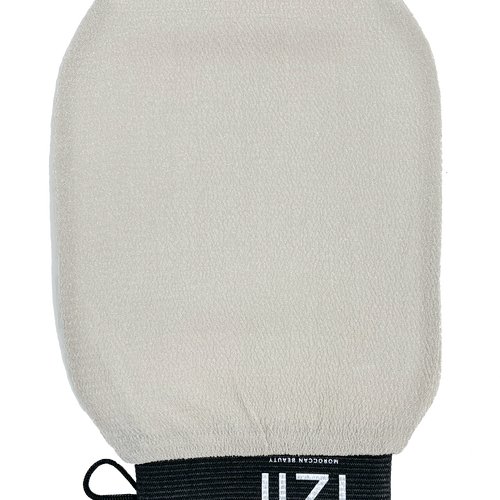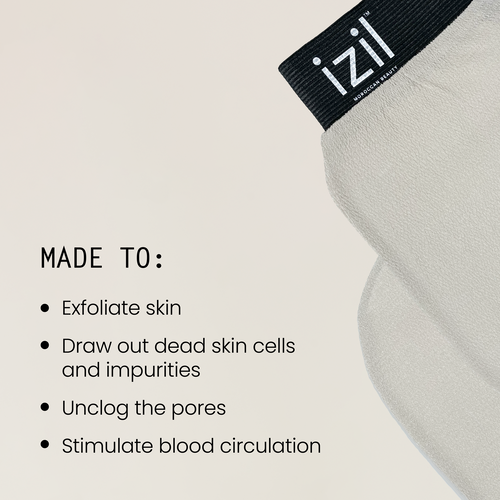 Kessa Glove
Gently Exfoliates
What we believe the most
What it is: Traditional Moroccan exfoliating glove to slough away dead skin and reveal soft and bright skin
How it Works: The Kessa Glove is made from premium quality fibers, which give your skin a thorough exfoliation. It draws out dead skin cells, removes impurities, and gets rid of toxins from deep within your skin. It also unclogs pores and stimulates blood circulation.
Who it's for: It's a great tool for anyone with dry, oily, normal or combination skin type.
Good to know: Use the glove to rub vigorously in a vertical motion. You'll see the dead skin cells peeling off. Use it once or twice a week with our hammam treatment for best results.
the benefits are :
Exfoliate Body

Purify Skin

Refresh Skin
Our Kessa Glove is
Cruelty Free

Moroccan Recipes

Natural Ingredients

Organic Farming

Vegan
How to Use
After washing your body with the beldi black soap, use the glove to rub vigorously and in vertical motion.
You will notice the dead skin peel off. rinse thoroughly.
Use once or twice a week with the hammam treatment for better result.
Products related to this item