Promo -

15

%
Out of Stock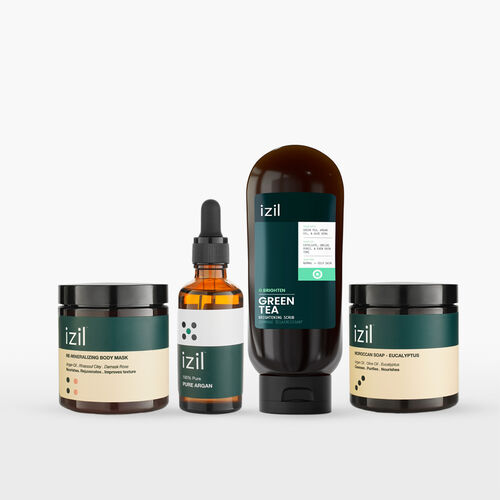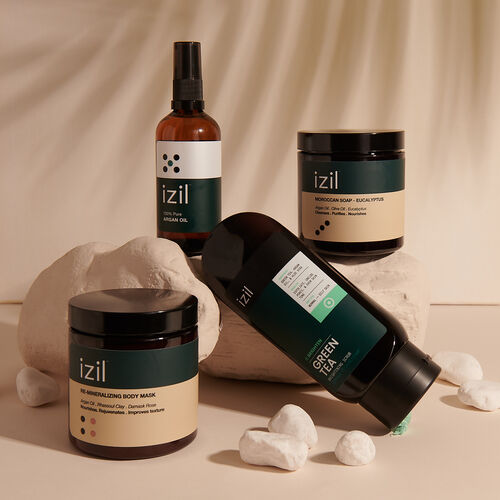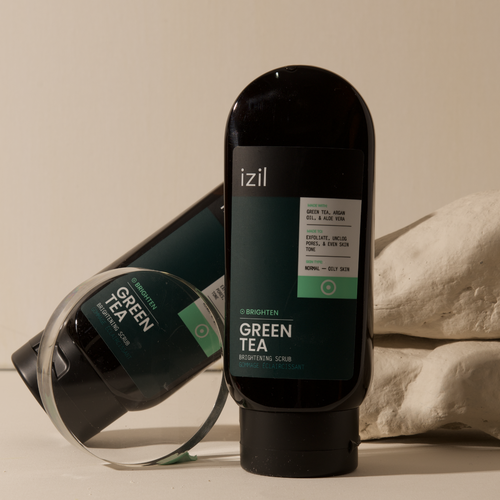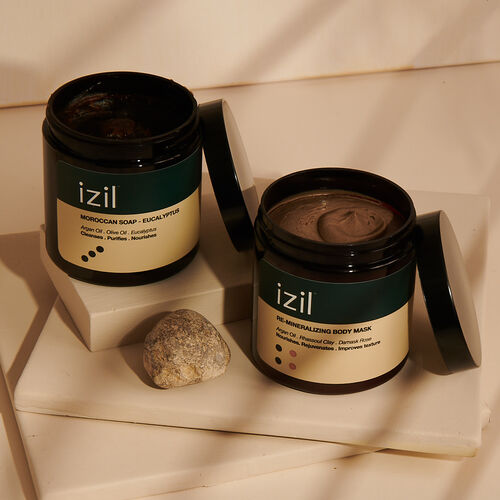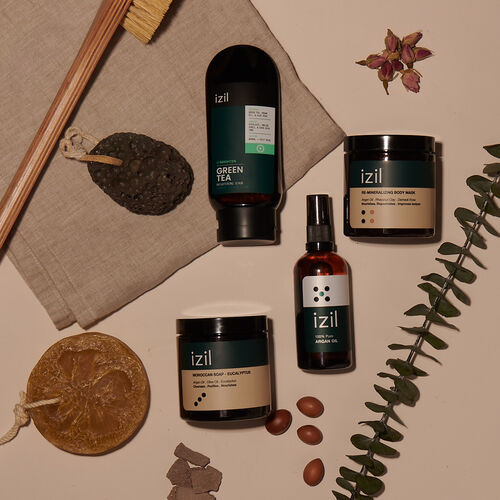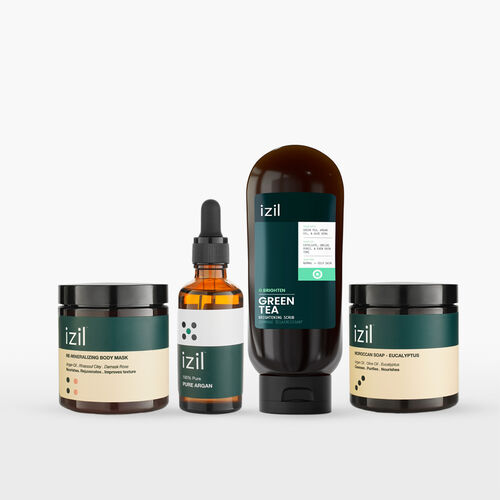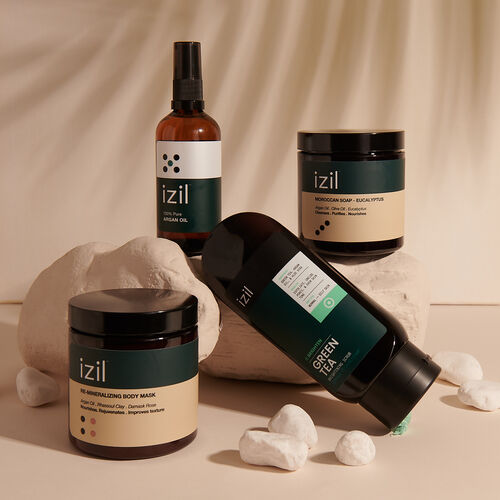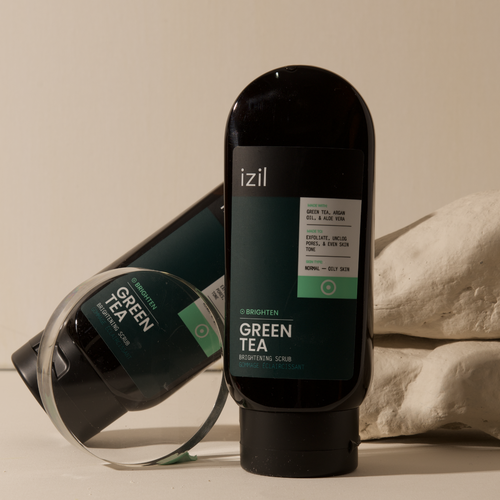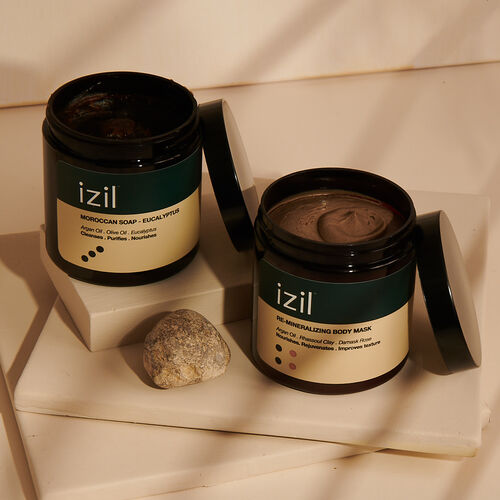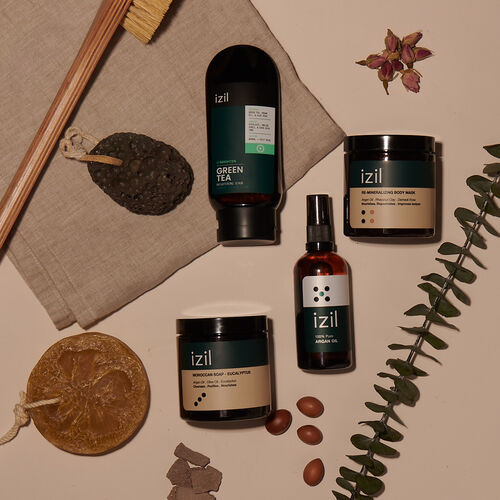 Hammam Rituals Body Clarifying Set
Clarifies & Nourishes
Price reduced from

AED 665.00

to
AED 565.25
What we believe the most
What it is: There's no better way to clarify your skin than our Body Cleansing & Clarifying set. It's designed to even tone, reduce scars, and brighten up your skin.
How it Works: Four of our best products that complement each other perfectly have been brought together to create our Body Cleansing & Clarifying set. The soap is a therapeutic, strong body cleanser enriched with argan oil and eucalyptus essential oil to detoxify and hydrate the skin. The scrub's green tea leaves, argan oil, and aloe vera remove dead skin cells and nourish the skin while softly soothing it. The mask is made of ghassoul clay and argan oil to absorb impurities and improve skin texture and elasticity while infusing you with the scent of damask rose. The oil is considered the world's rarest oil in its purest, most potent form, and can be used on the face, body, hair and nails. When used in the right way, these products will have you looking your beautiful best.
This set consists of:
1. Black Beldi Soap
Hydrates, detoxifies, and revitalizes
2. Green Tea Brightening Scrub
Removes dead skin cells, soothes, and nourishes.
3. Re-Mineralizing Body Mask
Absorbs impurities, improves texture, hydrates, and adds fragrance
4. 100% Pure Argan Oil
Multi-purpose oil for face, body, hair and nails
Who it's for: It's been designed so that everyone can enjoy its benefits.
Good to know: This ritual draws heavily from Moroccan traditions. The products are based on natural and organic ingredients.
the benefits are :
Cleanse Body

Exfoliate Body

Refresh Skin
Our Hammam Rituals Body Clarifying Set is
Cruelty Free

Moroccan Recipes

Natural Ingredients

Organic Farming

Vegan
Ingredients

100% Pure Argan Oil
Argan oil rich in Vit. E, fatty acids and antioxidants, renowned for its exceptional skincare benefits, is commonly referred to as ""liquid gold"" due to its remarkable ability to nourish and condition the skin effectively.

Black Soap
Moroccan black soap, also known as beldi soap, is a natural cleanser that can help exfoliate, detoxify, and moisturize the skin. It's rich in antioxidants, minerals, and essential fatty acids that can improve skin texture and tone.

Eucalyptus Oil
Eucalyptus oil has antimicrobial and anti-inflammatory properties that can improve acne, soothe skin inflammation, hydrate the skin, stimulate hair growth, and repel insects, making it a versatile skincare ingredient.
Aqua [Water], Olea Europaea Husk [Olive*] Oil, Eucalyptus Globulus Leaf Oil*, Potassium Hydroxide [Lye], Limonene.
Green Tea Brightening Scrub:
Glycerin, Camellia Sinensis [Green Tea*] Leaf powder, Aqua [Water], Argania Spinosa Kernel [Argan*] Oil, Fragrance, Prunus Armeniaca seed [Apricot*] Oil, Aloe Barbadensis Leaf [Aloe Vera*] Juice, Sodium Benzoate, Camellia Sinensis [Green Tea*] Leaf Extract, Tocopherol [Vitamin E*], Xanthan Gum, Hexyl Cinnamal, Limonene, Linalool.
Re-Mineralizing Body Mask:
Aqua [Water], Moroccan Lava [Ghassoul*] Clay, Glycerin, Rosa Dasmascena [Rose*] Water, Argania Spinosa Kernel [Argan*] Oil, Dehydroacetic acid & Benzyl alcohol, Fragrance, Geraniol, Citronellol, Linalool.
100% Pure Argan Oil 100ml:
Argania Spinosa Kernel [Argan*] Oil.
How to Use
1. Put the Beldi Black Soap on full wet body, leave it for 5 min then wash off completely with water. Better to use in warm bath
2. Mix the Green Tea Body scrub well before use, then apply on wet skin and scrub thoroughly in circular motion, focusing on the dark areas. Wash off with water
3. Take required quantity of Detoxifying Body Mask Powder, pre-mix it with water, apply on full body while massaging and leave it in for 5 to 10 min then wash off with water. No need to use shower gel after this.
Use these 3 above steps 2 to 3 times a week
4. On daily basis, apply Argan Oil on whole body…preferably before bedtime!
Products related to this item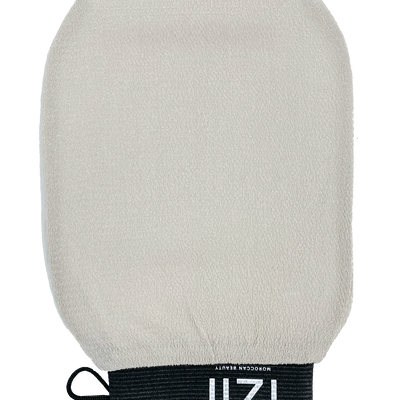 Promo -

15

%
Out of Stock