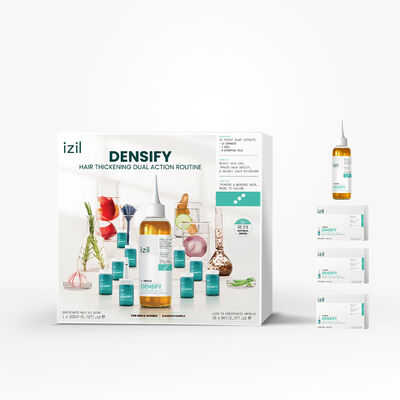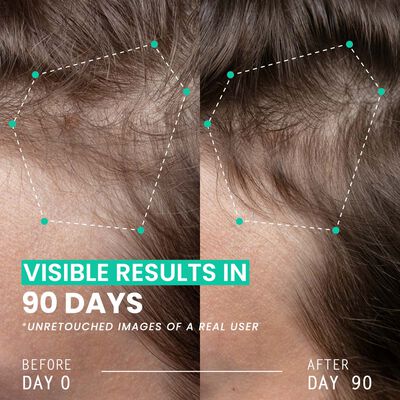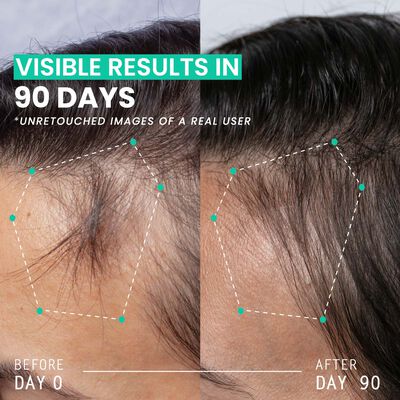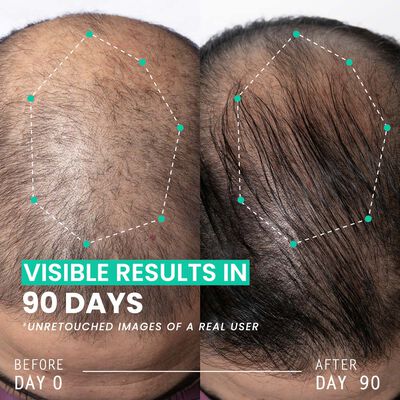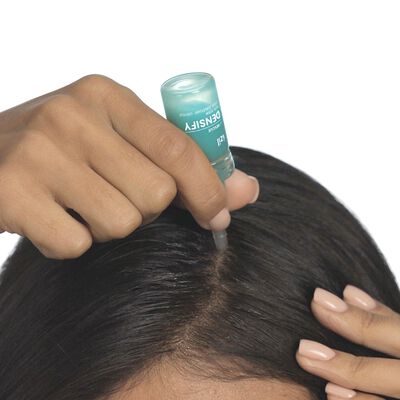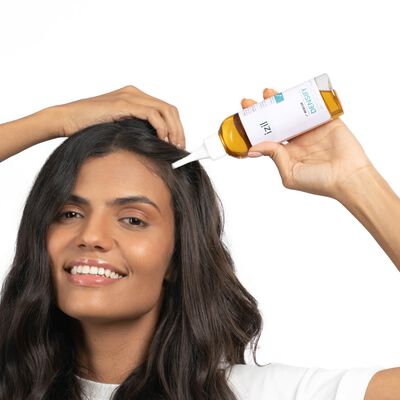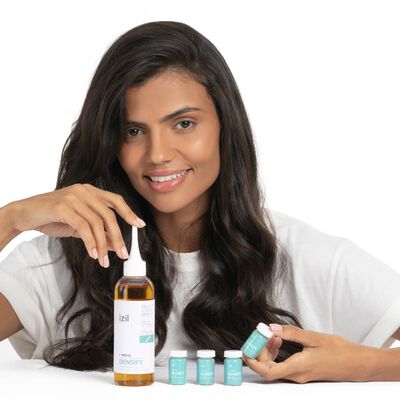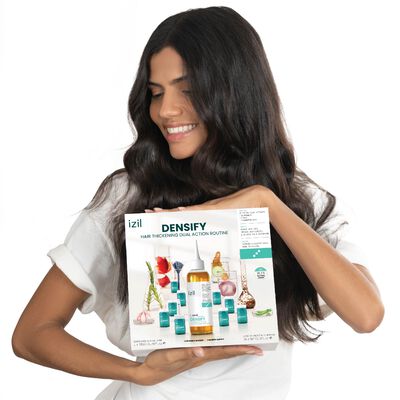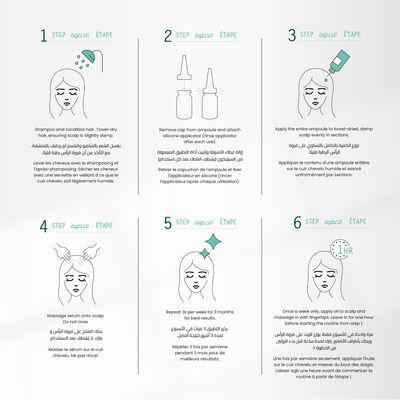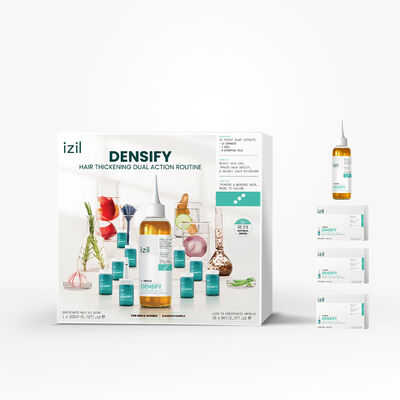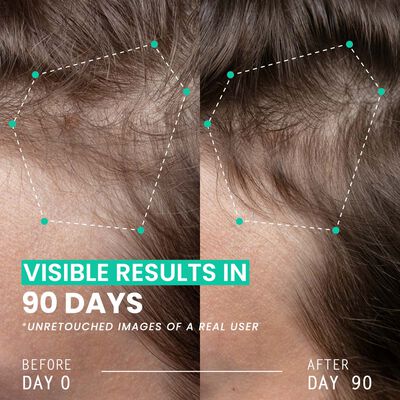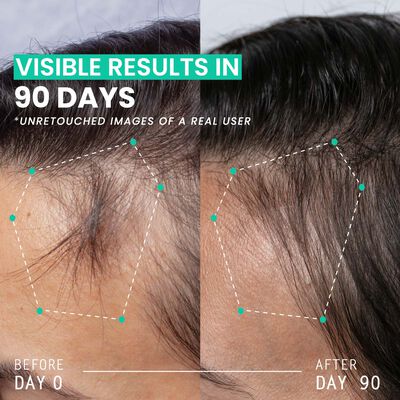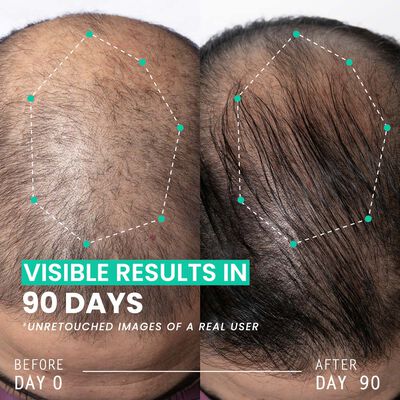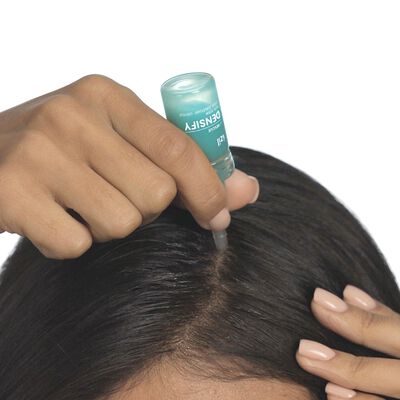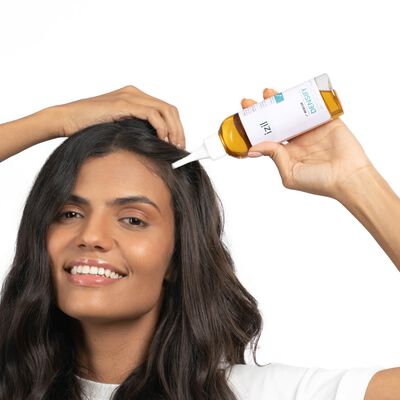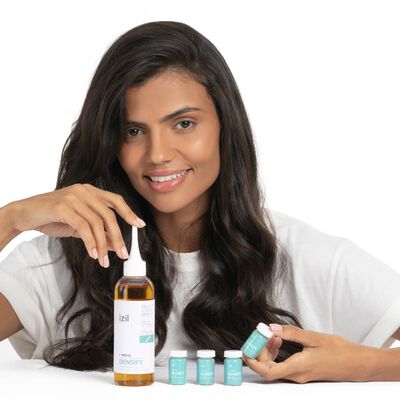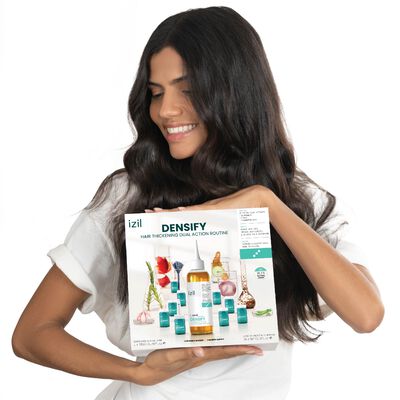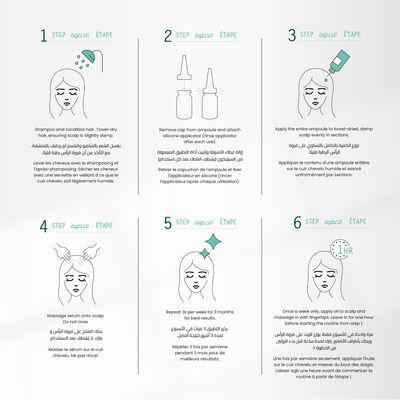 Hair Thickening Dual Action Routine - 90 Day Anti Hair Loss Solution
3 Month Intensive Programme
Price reduced from

AED 1547.00

to
AED 978.63
What we believe the most
What it is:A groundbreaking hair support system engineered with potent ingredients to help induce hair growth & limit hair loss.
How it Works:Supported by 25 powerful plant extracts, the DENSIFY hair thickening dual action routine is designed to:
Naturally enhance the density of thinning hair
Help reduce hair loss & support growth
Balance the scalp microbiome
Strengthen & nourish the hair and scalp.
The three month routine consists of:
DENSIFY Strengthening hair ampoules (36x 9ml)
Lightweight and fast-absorbing - this leave-in ampoule for thinning hair supports thicker and stronger hair and is infused with potent plant extracts and actives including:
Rosemary to reduce hair loss
Blue Nila to nourish the scalp
Onion extract to support the growth of strong & healthy looking hair.
Lindera Root Extract (Hairiline®) Adds 7000 Hairs in 84 Days
Pea Sprout Extract (AnaGain™) Regenerates Hair by 78%
DENSIFY Strengthening hair oil (200ml / 6.76fl.oz )
Strengthening and restorative - this highly effective hair oil leaves hair appearing strengthened, thickened, and healthier. This 100% natural blend is infused with phyto-actives including:
Garlic, onion, & saw palmetto: to soothe the scalp, densify hair, and promote resistant hair fibers.
Argan, olive, blackseed, mustard, hibiscus, & flaxseed oils: to nourish hair & scalp, promote hair health, and support growth.
Rosemary, thyme, & myrtle essential oils: to strengthen hair fibers, enhance hair thickness, and reduce hair loss.
RESULTS FROM CONSUMER STUDY
+92%AGREED TO IMPROVED HAIR QUALITY
-73%SAW REDUCED HAIR FALL
+77%NOTICED NEW HAIR GROWTH
Who it's for:Anyone who is suffering from hair loss , thinning & weakened hair that's prone to falling and receding hairlines.
Good to know:Consistent application for a minimum of three months results in hair that appears thicker, fuller, and stronger.
the benefits are:
Balance Scalp Microbiome

Reduce Hair loss

Support Growth
Our Hair Thickening Dual Action Routine - 90 Day Anti Hair Loss Solution is
Cruelty Free

Moroccan Recipes

Natural Ingredients

Organic Farming

Synthetic Fragrance Free

Vegan

Color Safe

Paraben Free

Silicon Free

Sulfate Free
How to Use
Step 1: Shampoo and condition hair. Towel-dry hair, ensuring scalp is slightly damp
Step 2: Remove cap from ampoule and attach silicone applicator (rinse applicator after each use)
Step 3: Apply the entire ampoule to towel-dried, damp scalp evenly in sections.
Step 4: Massage serum onto scalp. Do not rinse.
Step 5: Repeat 3x per week for 3 months for best results.
Step 6: Once a week only, apply oil to scalp and massage in with fingertips. Leave in for one hour before starting the routine from step 1