Promo - 30%
Best Seller
Out of Stock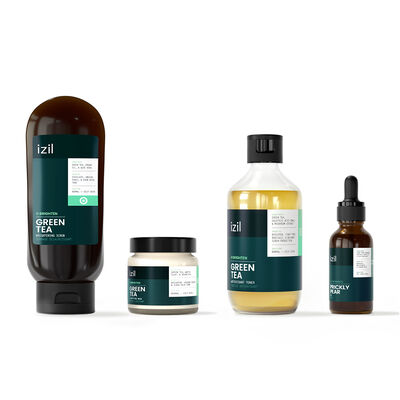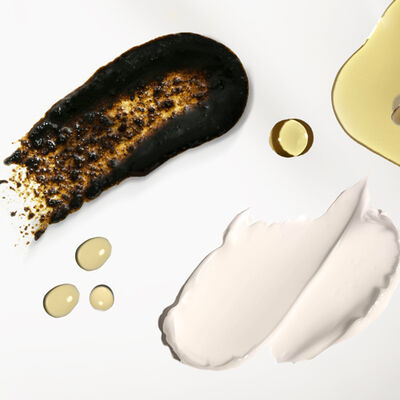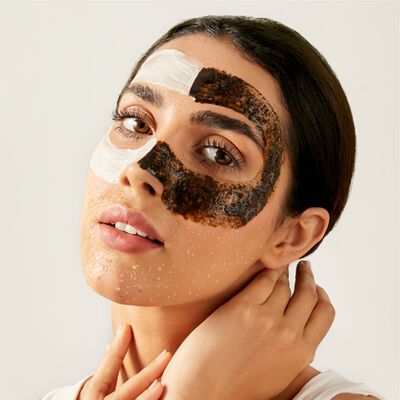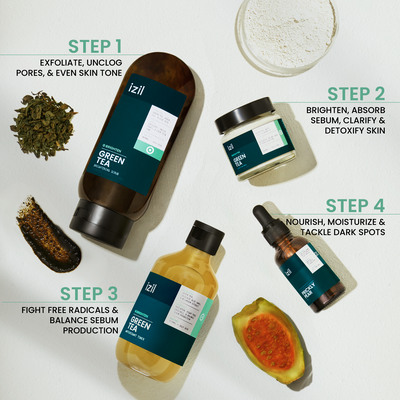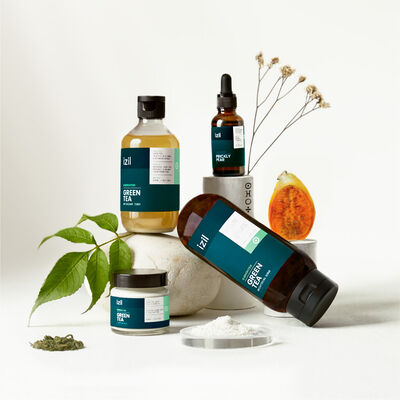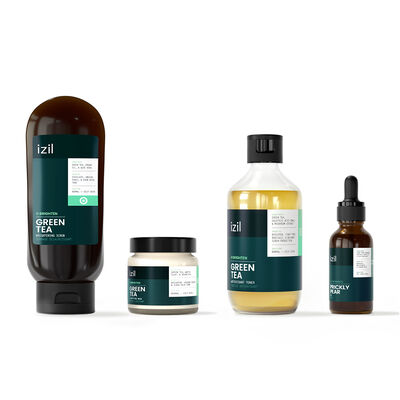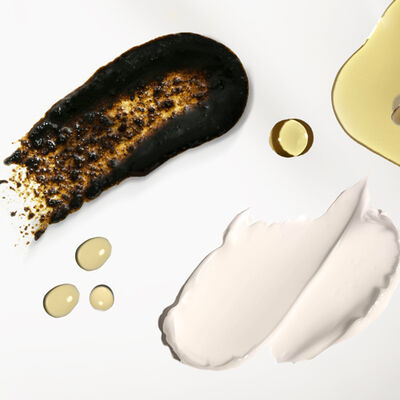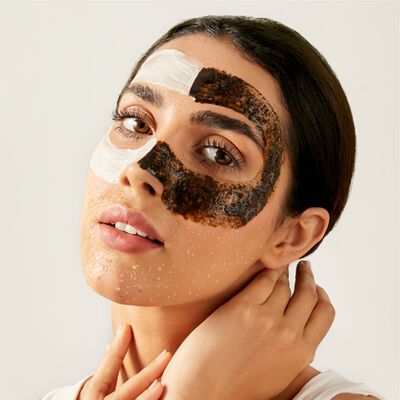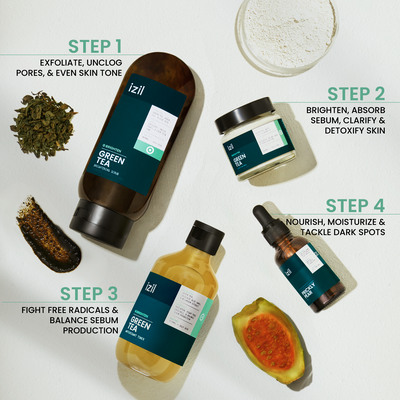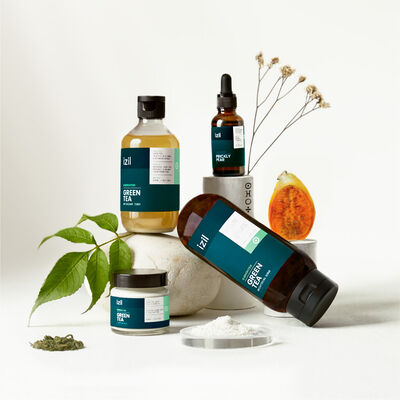 Green Tea Brightening Set
Brightens & Evens Skin Tone
Price reduced from

AED 829.00

to
AED 580.30
What we believe the most
What it is: Achieve that fair, flawless skin you so desire. The Green Tea Brightening Set brightens up the skin's overall dullness, eliminates hyperpigmentation and discolouration while opening up clogged pores.
How it works: This is an all-natural Moroccan skincare ritual perfected over generations. It is a combination of some of nature's most powerful ingredients such as green tea, white clay, salicylic acid, and prickly pear oil. Green tea's antioxidant properties protect against damage caused environmental factors while white clay gently draws dirt out of clogged pores and absorbs excess oil. Salicylic acid's gentle exfoliating action helps shed dead cells to reveal a fresh and healthy complexion while prickly pear oil prevents wrinkles and evens the skin tone.
The set includes:
1. Green Tea Brightening Scrub 250g
Exfoliate, unclog pores, and even skin tone
96% Natural
2. Green Tea Clarifying Mask 60ml
Brighten, absorb sebum, clarify & detoxify skin
99% Natural
3. Green Tea Antioxidant Toner 200ml
Fight free radicals and balance sebum production
96% Natural
4. Pure Prickly Pear Oil 30ml
Nourish, moisturize and tackle dark spots
100% Natural
Who it's for: While it's ideal for those with normal to oily skin, it's perfect for those worried about pigmentation, clogged pores or just unhappy with the overall look & feel of their skin.
Good to know: Some products in the set are made from 100% natural ingredients. All ingredients are chosen to support our hero ingredient - green tea. No animals were harmed in the making of these products, every ingredient has been organically farmed.
the benefits are:
Absorb Sebum

Brighten Skin

Fight Pigmentation
Our Green Tea Brightening Set is
Cruelty Free

Moroccan Recipes

Natural Ingredients

Organic Farming

Synthetic Fragrance Free

Vegan
How to Use
Step 1
Exfoliate and unclog pores with the Green Tea Brightening Scrub.
Use 1-2 a week.
Step 2
Brighten and even skin tone with the Green Tea Clarifying Mask.
Use 1-2 times a week.
Step 3
Balance and tighten pores with the Green Tea Antioxidant Toner.
Use daily.
Step 4
Fights dark spots and nourish skin with our hero ingredient: 100%
Pure Prickly Pear Oil. Use daily at nightime.
Promo - 20%
Best Seller
Out of Stock