Promo -

15

%
Out of Stock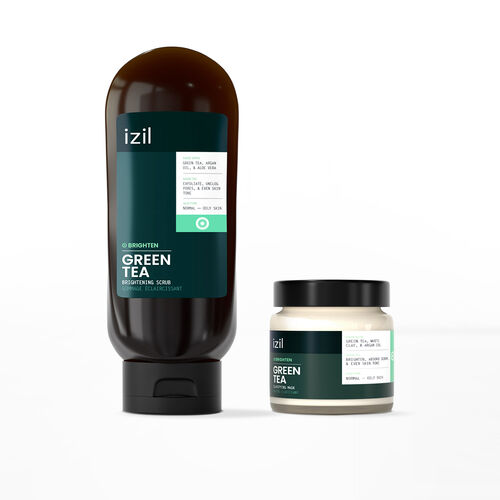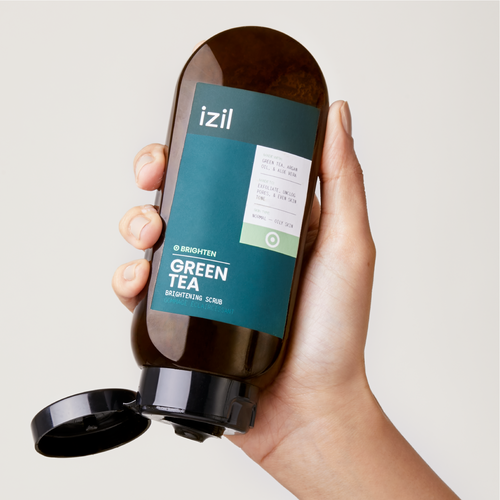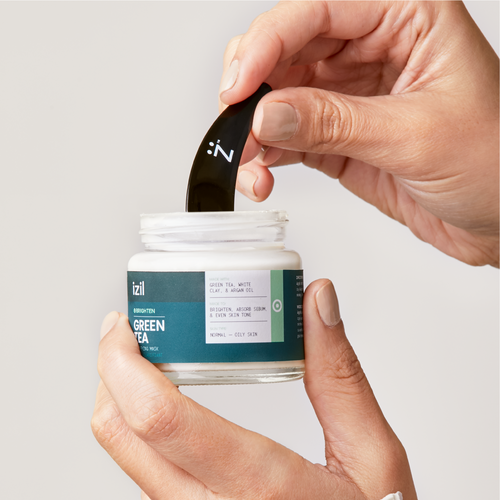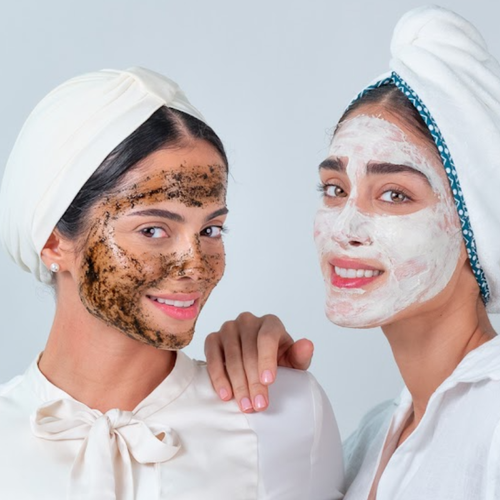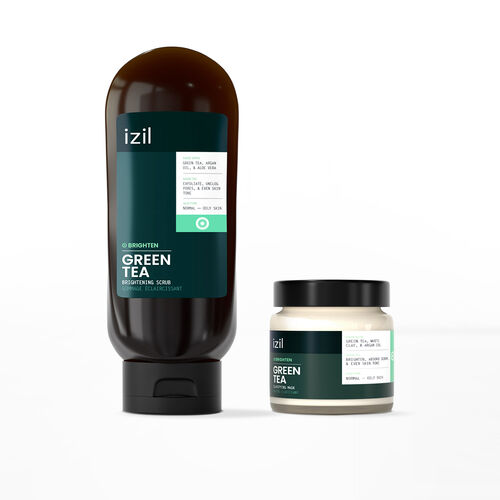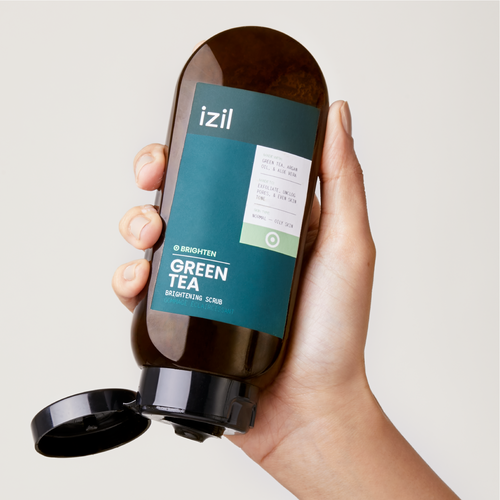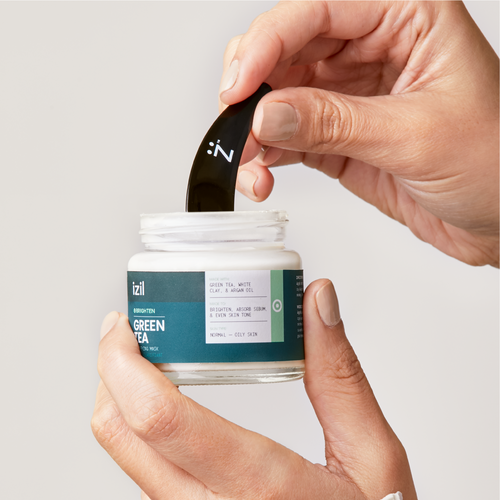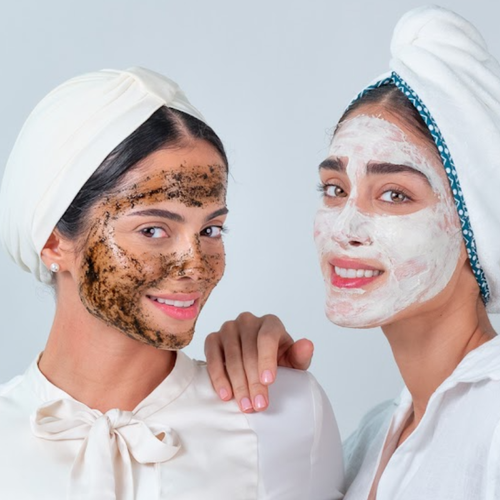 Green Tea Brightening Duo
Exfoliates & Evens Skin Tone
Price reduced from

AED 350.00

to
AED 297.50
What we believe the most
What it is: When you don't have the time but you need your skin brightened in no time, look no further than our much-loved Green Tea Brightening Duo. It is nature's favourite child when it comes to getting that beautiful glow with an even tone.
How it works: This combination is a best-seller amongst all our best-sellers. Why? Because it truly rescues your skin when you bang in the middle of the busiest time of your life. It uses antioxidant-rich green tea that soothes the skin, argan oil to deeply and generously hydrate the skin, white clay to gently yet firmly exfoliate the skin and remove impurities from deep within, and aloe vera to protect the skin and help it retain its moisture. Together, they combine for an action-packed formula that delivers an exfoliation action like no other while combating free radicals, infusing the skin with vitamins A, C, and E. What you get is a clear, bright, and unblemished complexion.
This set consists of:
1. Green Tea Brightening Scrub 250g
Exfoliate, unclog pores, and even skin tone
96% Natural
2. Green Tea Clarifying Mask 60ml
Brighten, absorb sebum, clarify & detoxify skin
99% Natural
Who it's for: Made for normal to oily skin types, and for times when you really need to maintain your skin but have absolutely no time for it.
Good to know: It's a simple routine that you repeat once or twice a week, and it used up to 99% natural ingredients. It does a world of wonders for your skin.
the benefits are :
Absorb Sebum

Brighten Skin

Fight Pigmentation
Our Green Tea Brightening Duo is
Cruelty Free

Moroccan Recipes

Natural Ingredients

Organic Farming

Synthetic Fragrance Free

Vegan
Ingredients

100% Pure Argan Oil
Argan oil rich in Vit. E, fatty acids and antioxidants, renowned for its exceptional skincare benefits, is commonly referred to as ""liquid gold"" due to its remarkable ability to nourish and condition the skin effectively.

Aloe Vera
Aloe vera is a natural moisturizer that helps soothe and heal skin irritations. It contains antioxidants and vitamins that promote skin health and can reduce inflammation. Its antibacterial properties can also help prevent acne.

Green Tea
Green tea, know for its high content of antioxidants helps to soothe inflammation and irritation, remove excess oil and dead skin cells. It regulates sebum production and facilitates pore reduction leaving the skin even toned and radiant.

White Clay
White clay, also known as kaolin clay, helps absorb excess oil and impurities from the skin, making it ideal for use in deep cleansing and detoxifying skincare products. It also has a gentle exfoliating effect that can help improve skin texture, tones and firms the skin.
GREEN TEA BRIGHTENING SCRUB
Glycerin, Camellia Sinensis [Green Tea*] Leaf powder, Aqua [Water], Argania Spinosa Kernel [Argan*] Oil, Fragrance, Prunus Armeniaca seed [Apricot*] Oil, Aloe Barbadensis Leaf [Aloe Vera*] Juice, Sodium Benzoate, Camellia Sinensis [Green Tea*] Leaf Extract, Tocopherol [Vitamin E*], Xanthan Gum, Hexyl Cinnamal, Limonene, Linalool.
GREEN TEA ANTIOXIDANT MASK
Aqua [Water*], Kaolin [White Clay*], Prunus Armeniaca Kernel [Apricot*] Oil, Cetyl Alcohol**, Argania Spinosa Kernel [Argan*] Oil, Cetearyl Olivate**, Sorbitan Olivate**, Acacia [Arabic*] Gum, Glycerin**, Benzyl Alcohol (and) Dehydroacetic Acid, Camellia Sinensis [Green Tea*] Leaf Extract, Tocopherol [Vitamin E**], Mentha Spicata [Spearmint*] Essential Oil, Salvia Officinalis [Sage*] Oil, Limonene. *Natural / Organic ** Naturally derived
How to Use
GREEN TEA BRIGHTENING SCRUB
Apply to the desired area using your fingertips and massage in an upward, circular motion to remove rough skin and boost circulation. Can be used twice weekly.
Good tips:
For a smoother skin with fresh scent, apply Green Tea Antioxidant Body Lotion afterwards.
For brighter face skin, apply the Green Tea Face Mask afterwards.
GREEN TEA ANTIOXIDANT MASK
Apply mask to clean, dry skin avoiding the eye area. Leave for 10-20 minutes or till dry, then rub it off with your fingers until cleaned. Rinse thoroughly.
,ignore_datafeedwatch=No
Products related to this item