Blogs
NOV 24, 2022
Treat Yourself to Liquid Gold -
The Miraculous Benefits of Argan Oil
From the "tree of life" to "liquid gold", the majestic Moroccan argan tree and specifically its derivative, argan oil, have captivated the globe with their spectacular properties, rightfully earning them these honourable titles. Although the rest of the world has only recently learned about this miracle oil, the natives of Morocco have reverently used it for their health and wellness for centuries. Its nutty, earthy aroma and subdued gold hint make it the perfect blend of sheer opulence and raw simplicity, a true hallmark of Moroccan culture and heritage itself.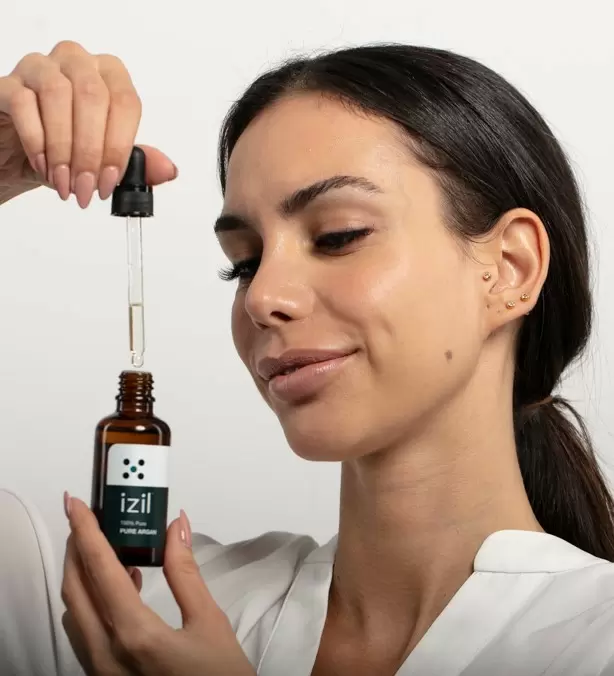 Argan oil can best be described as a multitasking powerhouse with the ability to transform hair, nourish skin, and even heal the body from within. This silky, luxurious oil is extracted from the kernels of the argan tree using the best methods to ensure that all its essential goodness is maintained.
Argan oil is especially considered so valuable because of its potent composition. It is high in essential fatty acids, Vitamin E, antioxidants, linoleic acid, and polyphenols which offer a truly wide range of benefits for skin and hair.
What truly sets this nutrient-dense oil apart is its ability to suit every skin and hair type, thanks to its unique composition. Its texture makes it ideal to moisturise and hydrate the driest of skin types, while its sebum-controlling properties ensure that it suits oily skin at the same time.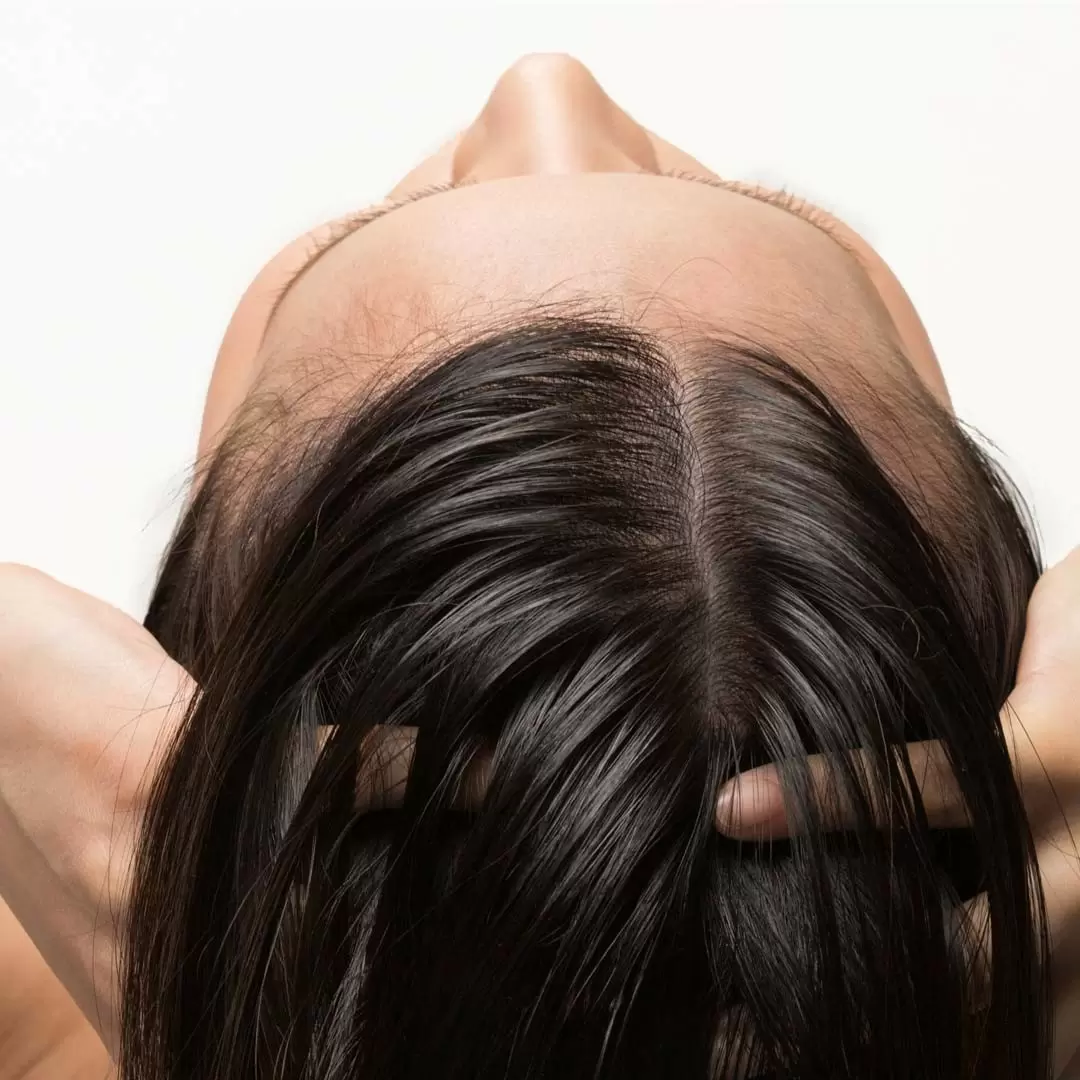 Its high antioxidant levels make it a formidable weapon against signs of ageing, while also protecting skin from sun damage and hyperpigmentation. Its ability to improve skin elasticity and heal wounds makes it ideal for tackling stretch marks and scars. Additionally, its comedogenic rating of zero means it is suitable for those with acne-prone and sensitive skin as well.
When it comes to hair, it can be wondered, "Is there anything this oil can't do?"
The scalp, roots, shaft, and tips can all benefit greatly from this miracle oil. It comes as no surprise that the haircare industry has readily adopted argan oil as its go-to ingredient for a whole range of products including conditioners and serums.
Its smaller molecule size makes it one of the few oils that penetrate the hair shaft, moisturising and healing dry, damaged hair from within while also providing a protective coating on the outside. In fact, it can be used as a natural heat protectant against damage from styling tools.
The oil's anti-inflammatory and soothing abilities can even heal scalp conditions such as dandruff and help ease symptoms of eczema and psoriasis. Argan oil's high fatty acid and Vitamin E content makes it the perfect nourishment for dry, damaged hair by smoothening split ends and frizz.
Unlike other passing beauty fads, there's no doubt that argan oil is here to stay. With a bottle of this liquid gold in your cabinet, you'll always have a reliable solution to reach out for.