Blogs
DEC 19, 2022
The Skin Microbiome -
What it Means and Why it is Important
The human body is home to trillions of microorganisms, most of which reside inside us. However, a massive population of these tiny organisms have made themselves at home on our skin, our body's largest organ. The skin microbiome plays a vital role in maintaining healthy skin by preventing harmful bacteria from thriving and growing. This article explains everything you need to know about the microorganisms that live on your skin and how you can protect your skin microbiome from damage.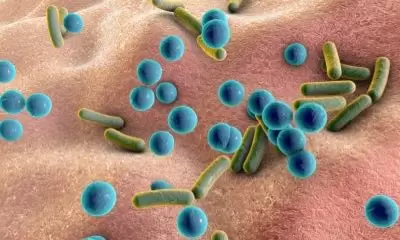 The Importance of a Healthy Skin Microbiome
The skin microbiome protects the body from harmful bacteria and fungi. If the skin microbiome is disrupted due to the use of antibiotics or the overgrowth of pathogenic bacteria, the skin becomes susceptible to infections and eczema. A healthy microbiome also helps to maintain the skin's pH level which prevents the growth of potentially dangerous microorganisms. The skin microbiome also possesses the remarkable ability to control inflammation, heal wounds, and protect the skin against UV rays.
How to Maintain a Healthy Skin Microbiome
The best way to protect your skin microbiome from being disrupted is by taking good care of your skin, both internally and externally. Here are a few tips to maintain a healthy skin microbiome:
Avoid Stripping Your Skin: Harsh cleansers and anti-bacterial skin sanitisers can cause more harm than good for your skin, especially the delicate skin on your face. They can kill good microorganisms, causing damage to your skin microbiome. Always opt for gentle cleansers to prevent stripping your skin of its natural oils.

Good Diet and Exercise: Just like your health in general, your skin microbiome's health also depends greatly on the kind of food you eat and your activity levels. Eating a balanced diet and working up a sweat are both great ways to help good microbes thrive in your gut as well as on your skin.

Protect the Skin Barrier: Using gentle, fragrance-free barrier protection creams and products is a good way to protect your skin's natural barrier and maintain your skin microbiome.

Use Microbiome-Friendly Ingredients: Skincare that contains probiotics leads the way when it comes to maintaining a healthy skin microbiome as probiotics help reintroduce good bacteria to the skin, effectively restoring a damaged barrier. Additionally, ingredients such as niacinamide, argan oil, and ceramides also help maintain the skin microbiome by keeping the skin nourished and healthy.
Understanding the importance of the skin microbiome and how to maintain it is a crucial step to enjoying healthy, glowing skin. Leading a healthy lifestyle combined with using high-quality skincare is all it takes to keep your skin microbiome functioning at its best.